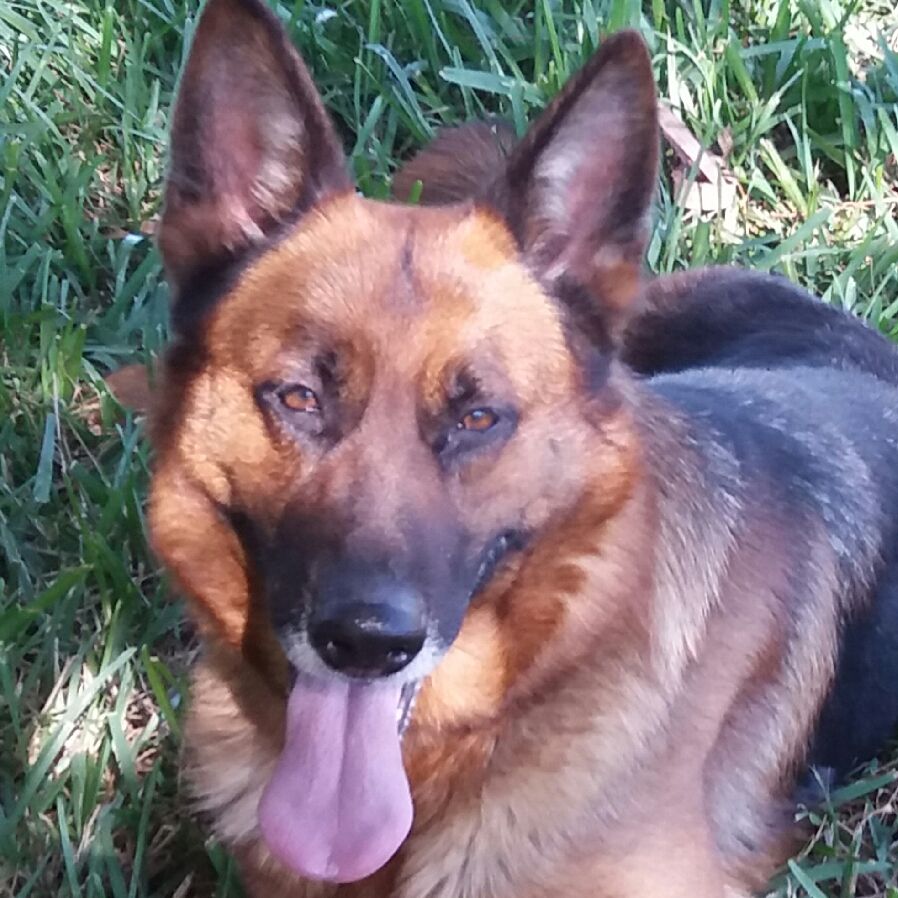 Dasha De Cuatro Reinas
One of our females here at Blitzenhaus Working Dogs.
 Welcome to Blitzenhaus Working Dogs!

Here at Blitzenhaus Working Dogs we strive to breed happy, healthy, quality  puppy or dog that will not only work for you but be a wonderful addition to your family.

We are a small, hobby/show breeder in Southwest Florida with  over 33 years of experience in the dog world. Our journey started in 1989 with Rottweilers, participating in Schutzhund , Tracking, Obedience and Drug Search Training. In the late 90's , we  acquired our first of 5,  Neopolitan Mastiffs,  which we showed alongside our Cavalier King Charles Spaniels  in AKC , ARBA, IABCA, USNMC and UKC shows.  Our love for the  German Shepherd started when my daughter decided she wanted a puppy for her sixteen birthday. Since then, our journey has only grown as we  also are involved in Sieger (German) shows. Now,  we want to share  our  love for these breeds, with others, by providing quality companions and protectors for  your families too.
  Here at Blitzenhaus Working Dogs, we breed quality German Shepherds, Rottweilers, and Dutch Shepherds. All of our puppies and adults are raised in our home and well socialized- both around people and other types of pets (cats, birds, and horses).  All of our  puppies/dogs are tested, wormed, and vaccinated as per Dr. Jean Dodds' protocol.

All of our  puppies/dogs are at least registered with A.K.C. (American Kennel Club) or CKC (Continental Kennel Club). They are also able to be registered with: I.A.B.C.A. (International All Breed Association), U.K.C. (United Kennel Club), A.R.B.A. (American Rare Breed Association) and The Kennel Club in England.

If you are interested in a puppy/adult-PLEASE do your research and buy from a reputable breeder. All of our pet puppies come with a spay/neuter contract (adults will be spayed/neutered before being placed in their new homes) and accompanied with their health certificates.  Please take a look at our Contract page. We care about our dogs and will screen people accordingly.  Thank you.